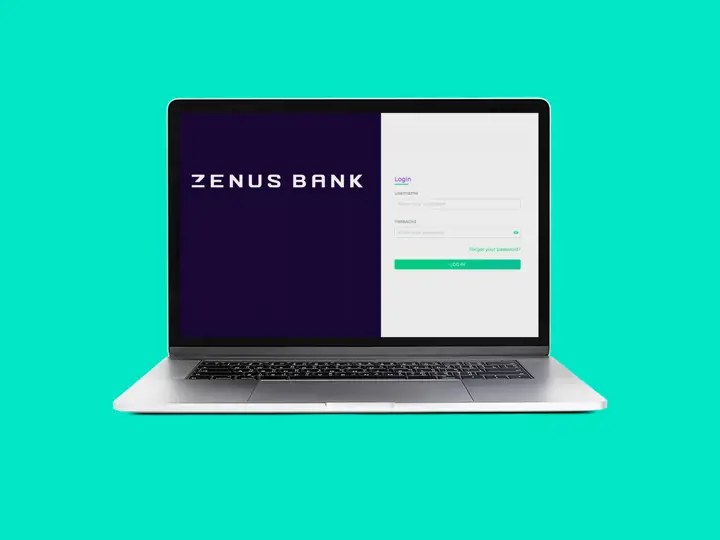 Access your accounts, manage payments, check your statements and much more. 24 hours a day
See all your activity online - all you need is an internet connection
Make US domestic and international payments quickly and easily
Manage every aspect of your account without having to visit a branch
Transact with trust
We keep your personal and financial details secure with high-level encryption, and the latest bio-metric recognition technology
Use facial ID protection to confirm any changes to your account
You are unique – so use your voice to approve any transactions
Information at your fingertips
View all your account activity in one secure location
Search, filter and manage your transaction history; all in one place
Go paperless - view, print or save your monthly statements online and also help the environment
How to apply
3 easy steps to your Zenus Bank account 
Have your documents ready before you start.
Install the Zenus Bank app and complete our application form.
We will let you know within 48 hours if your account has been approved.
Why bank with Zenus?
Safe & Secure
Your personal and financial information are secured by ISO standards.
Licensed & Regulated
Bank with confidence, knowing our operations are fully regulated.
Protected Funds
We are a full reserve bank. 100% of your funds are kept in the bank ​at all times.
Countries we do not operate in
We are unable to open accounts or process transactions from OFAC sanctioned countries and others selected by Zenus, these include:
Afghanistan, Albania, Barbados, Belarus, Bosnia and Herzegovina, Botswana, Burkina Faso, Burundi, Bouvet Island, Cambodia, Cameroon, Cayman Islands, Central African Republic, China, Cuba, Darfur, Democratic Republic of Congo, Eritrea, Ethiopia, Guinea, Guinea- Bissau, Haiti, Heard Island and McDonald Islands, Iran, Iraq, Israel, Ivory Coast, Jamaica, Jordan, Kenya, Kosovo, Laos, Lebanon, Liberia, Libya, Mali, Mauritius, Malta, Morocco, Mozambique, Myanmar, Nicaragua, Nigeria, North Korea, Pakistan, Palestinian Territory, Panama, Philippines, Puerto Rico, Russia, Senegal, Sint Maarten, Somalia, South Sudan, St Martin, Slovenia, Syria, Sudan, Ukraine, Tanzania, Trinidad & Tobago, Tunisia, Uganda, Vanuatu, Venezuela, Western Sahara, Yemen, Zimbabwe.